dog days will be a mix tape when it is officially finished. the version i am showing the world via the internet at this very moment is a double-disc limited birthday edition for my dad, Peter Charles, on today, his 52nd birthday! i also made him a delicious vegan chocolate and peanut butter pie.
cover: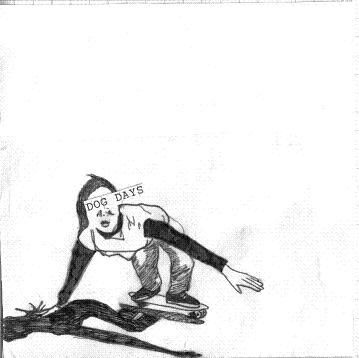 track listing:
disclaimer/intro: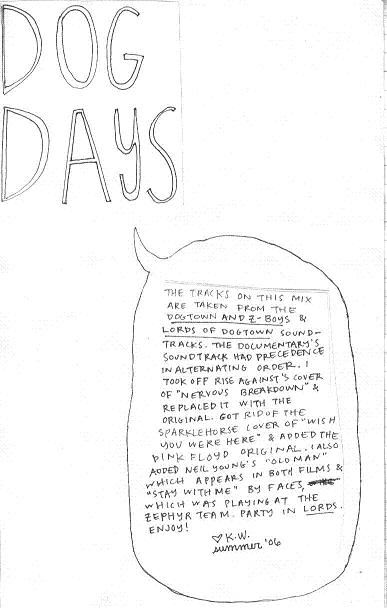 FINAL PRODUCT: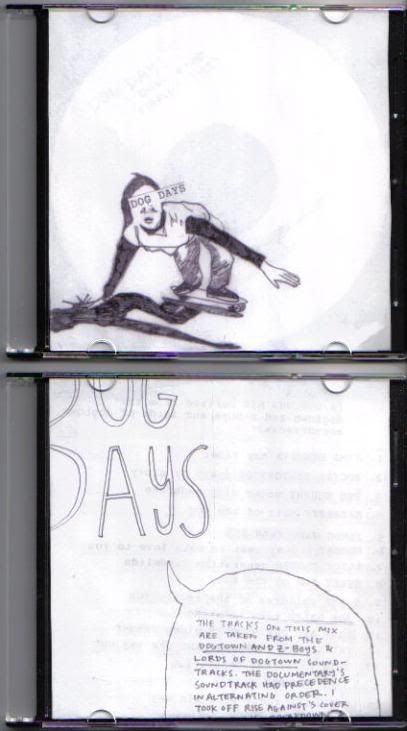 if you want a copy (i don't know how many double-discs i'll be willing to make, from now on they're taking the form of one 120-minute tape) e-mail me or comment here !

note: i am still tweaking the mix. after a few listens, i have decided to replace the social distortion cover of "death or glory" with the clash original.